Get 20% OFF your first order
when you sign up for promotional emails. GO HERE

to get our best offers & marketing tips!

Fall Photo Contest Winners will be announced shortly!
123Print HOLIDAY GIFT GUIDE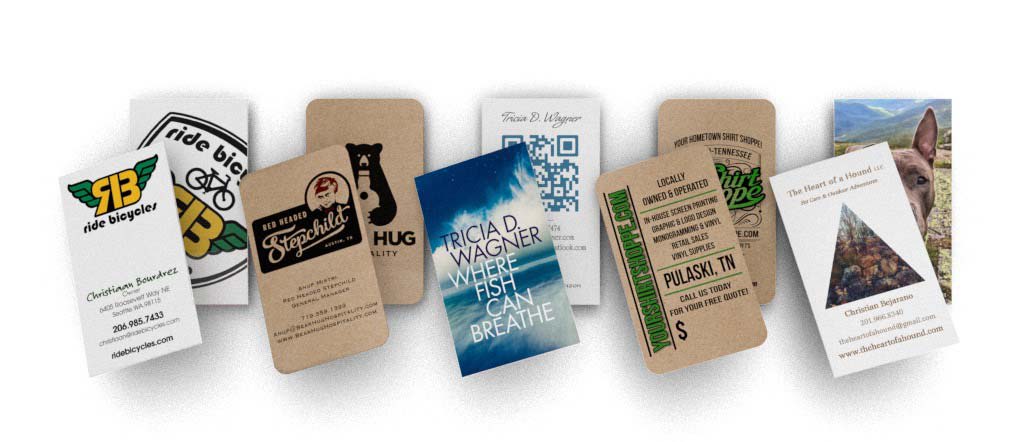 Custom Business Cards
Take some inspiration from our customers and design your own business cards. Just look at the creations above! We have so many templates to get you motivated, or you can start from scratch. Think outside the rectangle with square business cards. Go big or really small with mini business cards. Relax your edges by choosing rounded corners or pull in your prospects with magnetic backings. Recycled papers show you care about the environment, or you can show off your softer side with a satin finish.
Create Yours Now
More CREATE YOUR OWN Products
The best creations come from you. We provide the products. You provide the imagination. Choose from dozens of customizable templates for flyers, brochures, office stationery, and more. Add original designs that capture the essence of your business, while building a portfolio prospects can't resist.
See All
You're now on the list - We'll see you soon.
Join Our Email List
New Email Subscribers get
20% Off
The 123Print Promise

Top Quality + Best Value
We offer a broad range of quality products to fit any budget. Whether you need just one item or thousands, you can count on us for affordable pricing.

Customizing is Quick & Easy
Use our templates or upload your own file; the choice is yours. Our user-friendly editor is a quick and easy way to make your products uniquely yours.

Fast Shipping
Get high-quality custom products fast! We ship 90% of our inventory in 24 hours. 123Print offers a variety of shipping methods to meet your needs.