Get 20% OFF your first order
when you sign up for promotional emails. GO HERE

to get our best offers & marketing tips!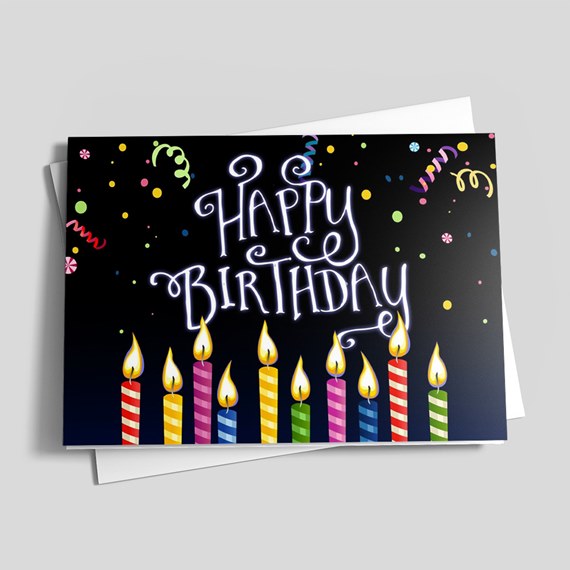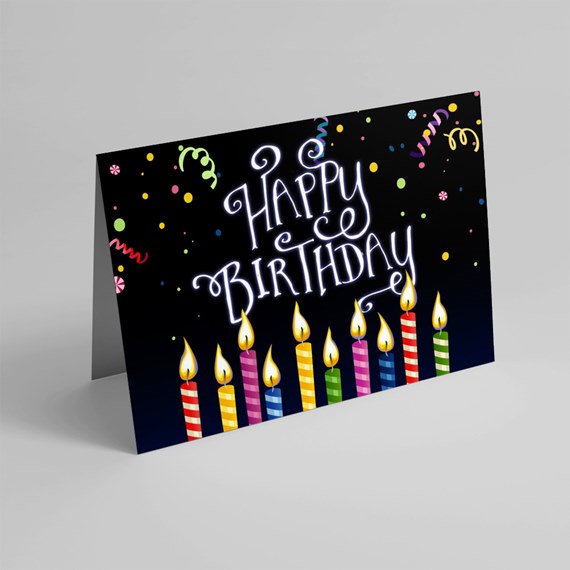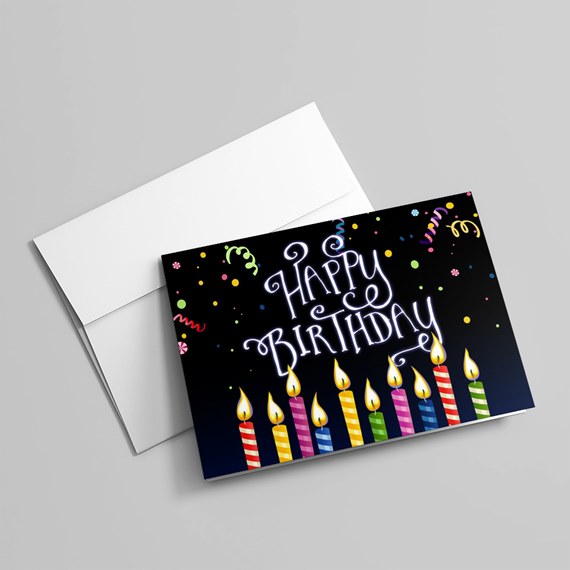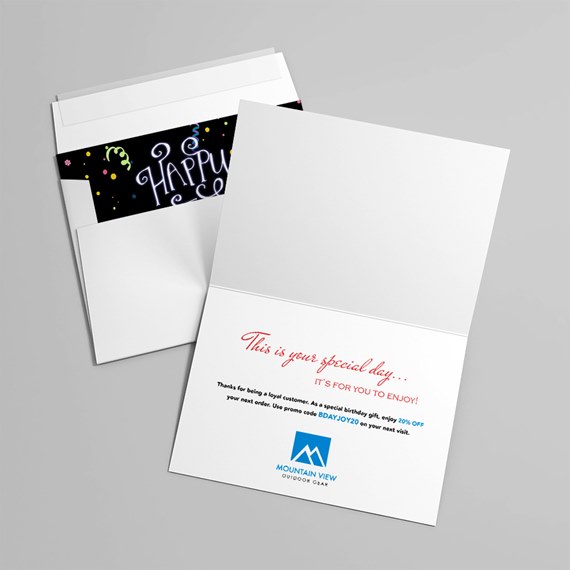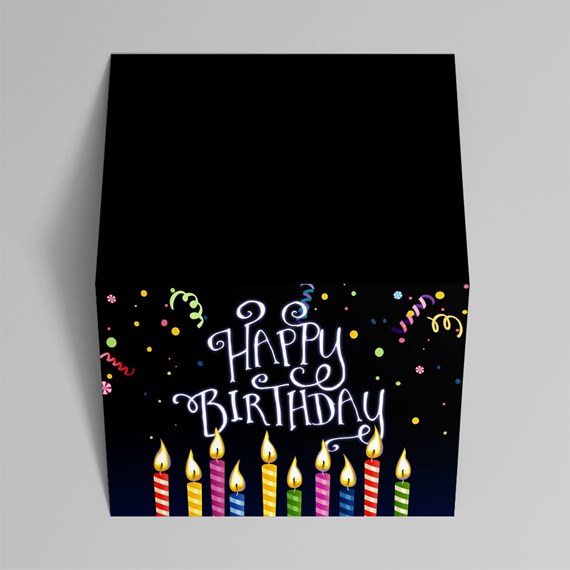 Colorful Candles Birthday
How soon can I get it?
Shipping Options
Subtotal:
Colorful birthday candles are alight, accented with streamers and confetti for a fun and inviting birthday card perfect for anyone. Your custom printed verse and personalization is included in the type style and ink color of your choice. You pick the paper and envelopes and CardsDirect takes care of the rest!
Common Customer Questions